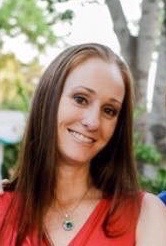 Dr. Lauren Stevenson is a licensed clinical psychologist, with a Psy.D. in Clinical Psychology from Azusa Pacific University. Dr. Stevenson is currently the clinical director and founder of Capstone Psychological Services, which is an outpatient mental health clinic focusing on the treatment and assessment of individuals with a wide range of anxiety, mood, and depressive disorders, as well as disorders of learning, attention deficits, and behavioral problems. Dr. Stevenson's clinical experience focuses on a wide range of clients, including students and young adults with emotional disturbances and behavior problems, individuals with serious and persistent mental health illnesses, and individuals with co-occurring and substance abuse disorders.
Dr. Stevenson also conducts psychological assessments for a variety of referral questions, including diagnostic clarification, learning disability and ADHD evaluations, and psychoeducational evaluations. Dr. Stevenson has extensive experience conducting independent education evaluations (IEEs) and provides testimony for IEP meetings, Manifestation Determination hearings, and Due Process Hearings. She also has experience testifying as an expert witness in the courtroom for forensically related legal questions.
Dr. Stevenson has extensive experience as a primary assessment supervisor for doctoral students who are learning to conduct psychological evaluations, and provides consultation to professionals in the area of evidenced-based intervention strategies. She has also conducted research and presented in national conferences in the areas of psychoeducation evaluations, emotional disturbances, as well as forensic practices in psychology and program evaluation in outpatient settings.