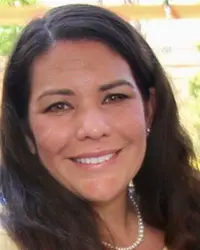 Dr. Chan completed her Psy.D. in clinical psychology at Azusa Pacific University in Azusa, California. She currently works as a forensic psychologist for the State of California, is an adjunct faculty in the Graduate Psychology Program at Azusa Pacific University, and does private practice. She completed a formal post-doctoral fellowship in forensic psychology at Patton State Hospital. Dr. Chan received extensive CBT, DBT, and CBASP training early in her graduate career at Harbor-UCLA Medical Center and continues to practice applying cognitive behavioral techniques conducting therapy for depression and mood disorders, psychotic disorders, anxiety disorders, substance use recovery, anger management, and personality disorders.
Dr. Chan does therapy with couples who are looking to improve their current relationship. She also works with clients who have ADHD to develop adaptive strategies to aid in their success. Dr. Chan's approach in therapy is direct, genuine, and compassionate.
In addition to providing therapy, Dr. Chan is skilled in clinical evaluations to clarify psychological disorders, educational and learning disorder evaluations, and specialty forensic evaluations, including competency to stand trial, violence risk assessments, mental state (insanity) evaluations, malingering assessments, and other forensically oriented evaluations. She has experience testifying as an expert witness in the courtroom and also has experience with civil evaluations such as disability, worker's compensation, mental anguish, and sexual harassment evaluations as well.